13 Best Geometric Bottle Openers
Best Geometric Bottle Openers
We have decided to compile a list of the most extraordinary geometric bottle openers available on the market today. The specific criteria that was used for each bottle opener was broken down to several components. The primary factor that contributed to the inclusion of specific bottle openers in this list was the usage of sharp edges, swift curves and a visually pleasing subject matter. Secondly, the usability and functionality was taken into consideration for these bottle openers. If users are going to be picking up these objects everyday, it is a necessity that these products are durable enough to hold up with the everyday hustle. 
This is one of the most intriguing bottle openers for a number of reasons. Upon setting eyes on this interesting piece of artwork, one might wonder how the thing can even open a bottle. It wasn't until I saw additional pictures that demonstrated how one would wedge the cap into the edge of the triangular corners. I think that the design behind this opener is extremely creative and distinct. It truly resembles something you would find in a high school geometry class rather than something you'd find on your coffee table. With that being said, it is quite interesting to look at. This bottle opener is constructed of solid metal, but the thing that makes it so special was how it was manufactured. The ICO bottle opener was designed in Brooklyn, NY by a team of designers from Fort Standard and OTHR. The ICO bottle opener was fabricated by a metal additive 3D printing process where the object is built from the ground up in layers. This is similar to how a traditional plastic 3D printer works. I believe that this is one of the most interesting looking and uniquely designed bottle openers that I have ever seen. It is almost guaranteed to be a conversation starter.
This is a very conventional, yet satisfying design. It looks like something that would be on the counter of a fancy hotel bar. This bottle opener from Iacoli & Mcallister is a true work of art that should be given the attention it deserves. The opener is crafted from a solid piece of copper which gives it a very premium look and feel. Additionally, the raw metal will age and tarnish with continual usage. I think that this will give the opener a lot of hard-earned character, allowing for it to age beautifully. It appears that Iacoli & Mcallister makes each opener to order, so the average expected lead time is 1-2 weeks.
Here Futugami has a collection of three beautifully designed bottle openers. The Japanese design company, Futugami, takes pride in developing some of the most practical and visually appealing objects.
Their first opener is a hollow looking rectangular design that resembles a modernized version of existing bottle openers. This is a very simple and conventional design that is not only easy to look at but also easy to use.
The second Futugami opener is a double oval style design with hard edges and a gap to pry the opener. This is a less conventional opener that is more contemporary looking in its design. This bottle opener looks like it would be very satisfying to use.
The third opener, is a moon style opener that barely resembles any bottle opener on the market currently. This bottle opener looks like it might not be the easiest to use compared to the other designs. I think the inspiration here was to design something that is unique and will grab your attention. The Futugami moon style bottle opener most definitely checks out there.
This bottle opener from Orchard and Olive is a very simple and easy to understand design. It doesn't have many fancy things or complex angles, its more of just a simple go to daily driver. The combination of circular and triangular geometry on the center of the bottle opener creates a beautifully designed piece.
Another bottle opener here from the Japanese design company Futugami, the ONO Rina really does stand out from the crowded market of interesting bottle openers. The shape of this opener looks like something you would see in an art room or something from a detailed computer rendering program. The unique square shape combined with the round sweeps make the opener come to life in the hands of the user. With the prying mechanism being in the middle of the opener, it is a very interesting yet effective way to pry off a bottle cap.
This is a collection of three different designs of bottle openers from the Umbra Shift Collection. All 3 of the openers have a very similar look, as they have similar edge lines and brass thickness measurements. Of the three designs, they offer a circular design, a square design and a triangular designed bottle opener. The crowd favorite of the Umbra Shift collection is the circular style bottle opener, as it is comparatively much more popular. It is also photographed on the wrist of several models. I am unsure if this was intended to double as a bracelet, but for the added versatility this bottle opener deserves some love.
This bottle opener by German design firm VAU looks like a table piece. Although not designed with portability in mind, this bottle opener has a blend of interesting angle designs and stunning metal work. My favorite part about this bottle opener behind from the stunning metal finish is the sleek design. I think that it doesn't resemble a conventional bottle opener, and I don't think that many people would even guess its true use until someone pointed it out.
Truthfully, I am a little unsure how this one even works. The design is undoubtedly beautiful and the craftsmanship is defiantly unmatched. But with that being said, I am unsure how exactly the bottle opener fits underneath the pry grip. Personally, I have not tried this bottle opener out, so I can't say from experience that it is fully functional. For the sake of this review I am going to assume full functionality. Regardless how seamlessly it is able to pry caps off of bottles, this bottle opener is one that is hard to not stare at.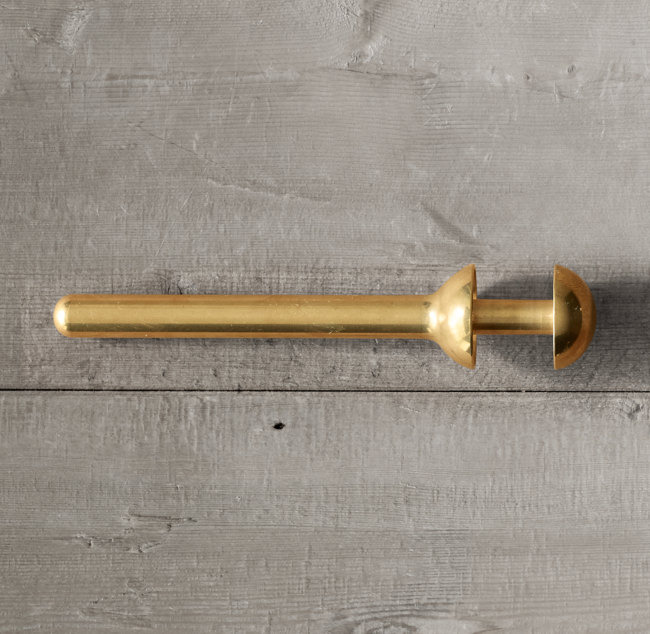 This is another one of those bottle openers that truly looks like everything but a bottle opener. It has all the appeal of something that should belong an expensive shelf. I think that its beautiful curves look much more like a modern sculpture rather than something that you should be using to crack open a cold one. Regardless, this bottle opener is fluid, functional and absolutely fascinating to look at.